COVID-19 Get Back To School Area
Welcome to BrookhouseUK, the premium school refurbishment company, providing end to end services to a wide-range of schools all over the nation. We provide school refurbishment to clients in London, and Essex.

The exact science of creating inspirational spaces to enhance positivity, productivity and focus. In the educational industry it offers the potential to stimulate staff and student alike, increase performance via sensory harmony. Providing powerful space planning services for the educational industry in London and the surrounding counties! 
With over 45 years of experience, designing and inspiring school refurbishment in London and the surrounding counties, BrookhouseUK are constantly re-imagining the environments of thousands of people. Inspiring spaces to embody a harmonious environment, our joy is creating atmospheres conducive to positivity, energy and focus. Whether you're looking for space design, space planning or some place identity we've got it covered. Providing our network of clients with fantastic educational refurbishment services.
As a third-generation family business with over forty years of customer service excellence, BrookhouseUK ensures we go the extra mile for our clients. From initial meetings through to conceptual briefings and delivery, we work with you at every stage to ensure total satisfaction. This is the BrookhouseUK way.
Kickstart your school refurbishment today
CALL US ON 0845 383 0050 TO FIND OUT MORE ABOUT OUR SERVICES
Our BrookhouseUK team are experienced and have been providing educational refurbishment and services to Greater London for over 45 years.
Greater London is home to over three thousand schools, and BrookhouseUK is proud to provide refurbishment, supplies and more to them. We provide washroom refurbishment, classroom refurbishment, teacher walls and more to Greater London Schools for over 45 years.
Introducing The Brand New Furniture and Interiors for Education 2020/2021 edition.
Please take a look at our latest catalogue, containing all of the most up to date prices for 2020.
We work with many schools and organisations to provide London and the surrounding counties with school refurbishment, washroom refurbishment more. We are the go-to company for creating inspiring spaces that wow your pupils, and staff!
Forest Hall School
Our great reputation amongst those in the educational sector earned us the privilege of being tasked with refurbishing some of Forest Hall School's previously outdated facilities.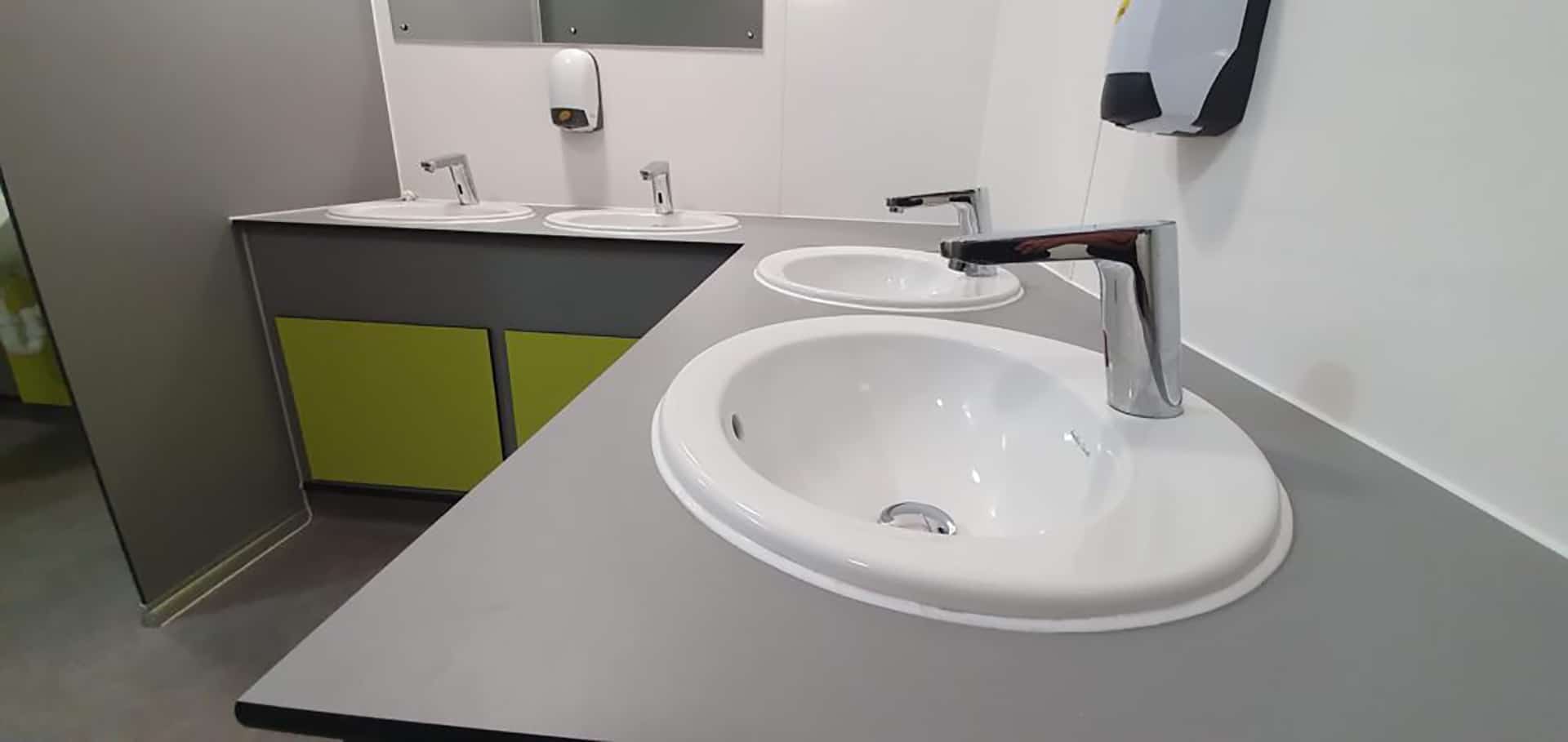 London
Ealing
Enfield
Greenwich
Hackney
Hammersmith and Fulham
Haringey
Harrow
Havering
Hillingdon
Hounslow
Islington
Kensington and Chelsea
Kingston upon Thames
Lewisham
Merton
Newham
Redbridge
Richmond upon Thames
Southwark
Sutton
Tower Hamlets
Waltham Forest
Wandsworth
Westminster
Lambeth
Luton
Barnet
St Albans
Colchester
Chelmsford
Ipswich
Cambridge
Norwich
Bury St Edmunds
Felixstowe
Southend-On-Sea
Maidstone
Canterbury
Reading
Essex
Peckham
Milton Keynes
Bedford
Braintree
Crawley
Watford
Stevenage
Basildon
Witham
Dartford
Epsom
Croydon
Rochester
Clacton-On-Sea
Unit 8, Easter Park, Axial Way, Colchester,
Essex CO4 5WY
Greater London
Cambridge
Ipswich
Colchester
Chelmsford
Luton
Bury St Edmunds