London's SCHOOL Toilet Refurbishment Specialists Since 1973.
School Toilet refurbishment for education hasn't always been at the top of school budget considerations. That's why educational washrooms have previously been drab, uninspiring and downright unsanitary. However, the ideas surrounding toilet refurbishment for schools are changing at a rapid pace. Brookhouse UK is here to challenge the ideals that have limited the educational successes of school children, by designing innovative toilet spaces that encourage students to maintain strict hygiene practices.
Research shows that even in the UK, washrooms within schools are severely underfunded. This leads to a wide array of problems as children go out of their way to avoid unsightly restroom facilities. With the new technologies we have access to, and the increasingly affordable rate at which they're being released – there's no reason to compromise any longer.
We've spent years refining our school toilet refurbishment processes, ensuring that we take every precaution in heightening sanitation requirements. Our level of expertise has allowed us to work within a range of budgets, selecting suitable fixtures that are affordable yet reliable for schools. We work with decades of experience as a team to provide thoughtfully designed educational restrooms.
Space utilisation is always considered, allowing clients to put unused areas to better use for education. The visual impact of each toilet refurbishment project we undertake also continues to impress the schools we work with. Educational washrooms have improved in leaps and bounds since we first set out to transform the school washroom refurbishment industry. We're passionate about designing the best for the students of tomorrow.
SUBMIT NOW FOR A FREE NO OBLIGATION PHONE CALL!
Our Recent School Toilet Refurbishment Projects
We work with many schools and organisations to provide London and the surrounding counties with school refurbishment, wasroom refurbishment and more. We are the go-to company for creating inspiring spaces that wow your pupils, and staff !
Ashcombe School - Radmore Block Washroom Refubishment
Ashcombe School required their existing washrooms to be converted to one Unisex washroom.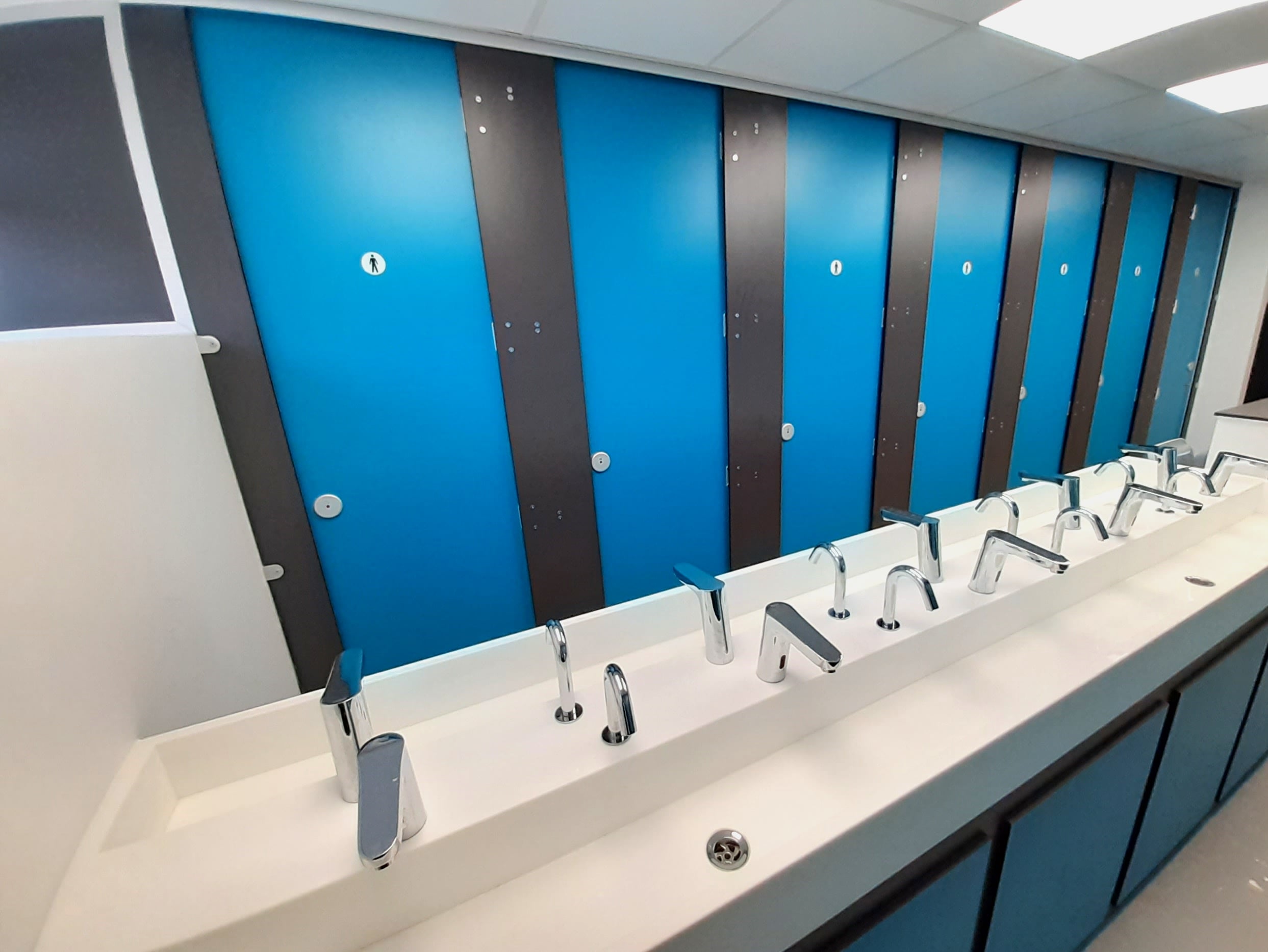 Waddeson C Of E School - Washroom Refurbishment
Waddesdon C of E School had issues with poor behavior in their toilets. There was a shortage of Girls toilets and over queuing outside. The Boys toilet had more than enough capacity.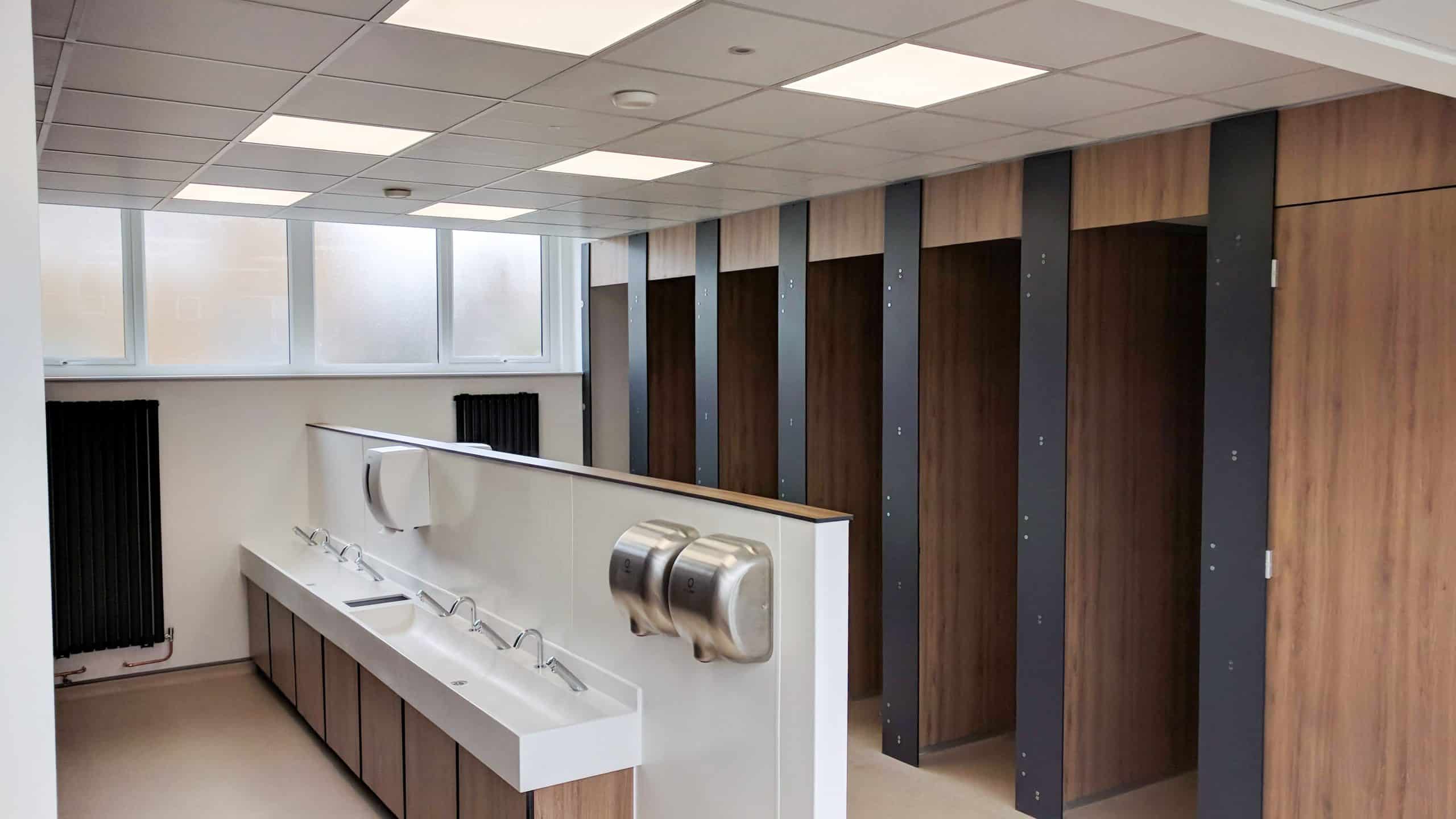 St Marylebone C of E School - Washrooms Refurbishment
St Marylebone C of E School required a refurbishment of their washrooms.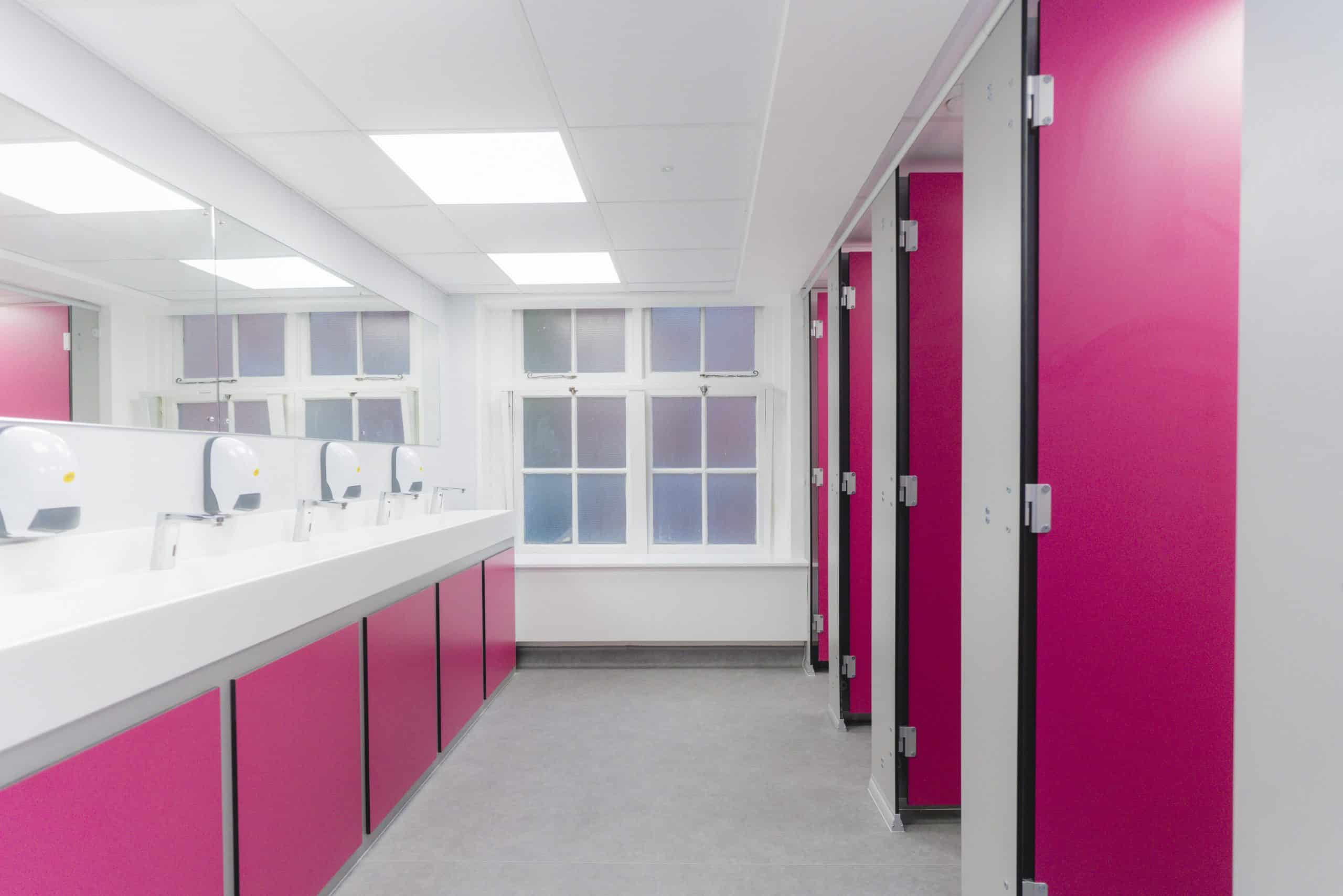 Inspiration for Toilet refurbishment
Do you need some Toilet Refurbishment Services for your school and you're wondering what you can expect when working with BrookhouseUK.
Recent Refurbishment projects
Every job we undertake begins with pride. Pride in our work, pride in our history and pride in the feedback we receive.
Head Office
4 Charter Court, Stephenson Road
Colchester, Essex CO4 9YA
Manchester Office
Jactin house, 24 Hood st
Manchester M4 6WX
Birmingham Office
Brindley Place, Brunswick Sq
Birmingham, B1 2LP
Axial Way, Colchester,
Essex CO4 5WY