One of the leading companies in the designer, manufacturing, and installation of teaching walls
 CREATING SPACES NATIONWIDE THAT INSPIRE FROM GENERATION TO GENERATION
Welcome to BrookhouseUK, one of the most well established and respected school refurbishment companies. We provide educational establishments with complete turn-key design, refurbishment and FF&E packages to clients nationwide.  We have a comprehensive discounted furniture catalogue to support schools and projects across the country 

The exact the science of creating inspirational spaces to enhance positivity, productivity and focus. In the educational sector it offers the potential to stimulate staff and student alike, increase performance via sensory harmony. Providing powerful space planning services for the educational sector in London and the surrounding counties! 
With over 45 years of experience, designing and inspiring school refurbishment in London and the surrounding counties, BrookhouseUK are constantly re-imagining the environments of thousands of people. Inspiring spaces to embody a harmonious environment, our joy is creating atmospheres conducive to positivity, energy and focus. Whether you're looking for space design, space planning or some place identity we've got it covered. Providing our network of clients with fantastic educational refurbishment services.
As a third-generation family business with over forty years of customer service excellence, BrookhouseUK ensures we go the extra mile for our clients. From initial meetings through to conceptual briefings and delivery, we work with you at every stage to ensure total satisfaction. This is the BrookhouseUK way.
Kickstart your school refurbishment today
CALL US ON 0345 383 0050 TO FIND OUT MORE ABOUT OUR SERVICES

We work with many schools and organisations to provide London and the surrounding counties with school refurbishment, washroom refurbishment more. We are the go-to company for creating inspiring spaces that wow your pupils, and staff!
Royal Wharf Primary School
Complete Turnkey FF&E and washrooms project for a new school to the DfE Standard
Client: ARCHITECT | CONTRACTOR | SCHOOL
Project Value: £450K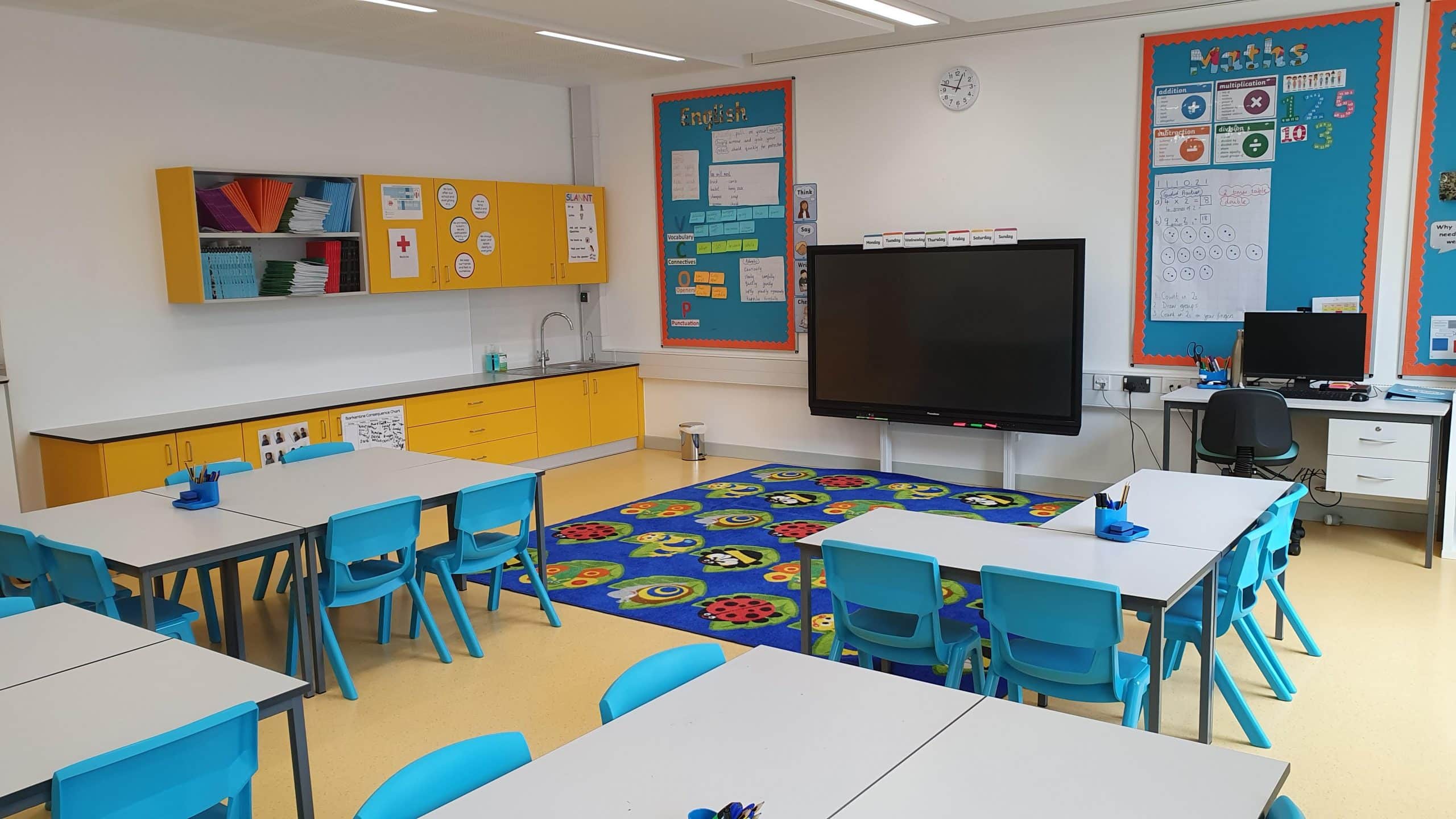 Eaton Square School Refurbishment
Completed Turnkey School refurbishment with over 20 rooms with brand-new education furniture and washroom facilities.
Project Value: £1 Million
Client: SCHOOL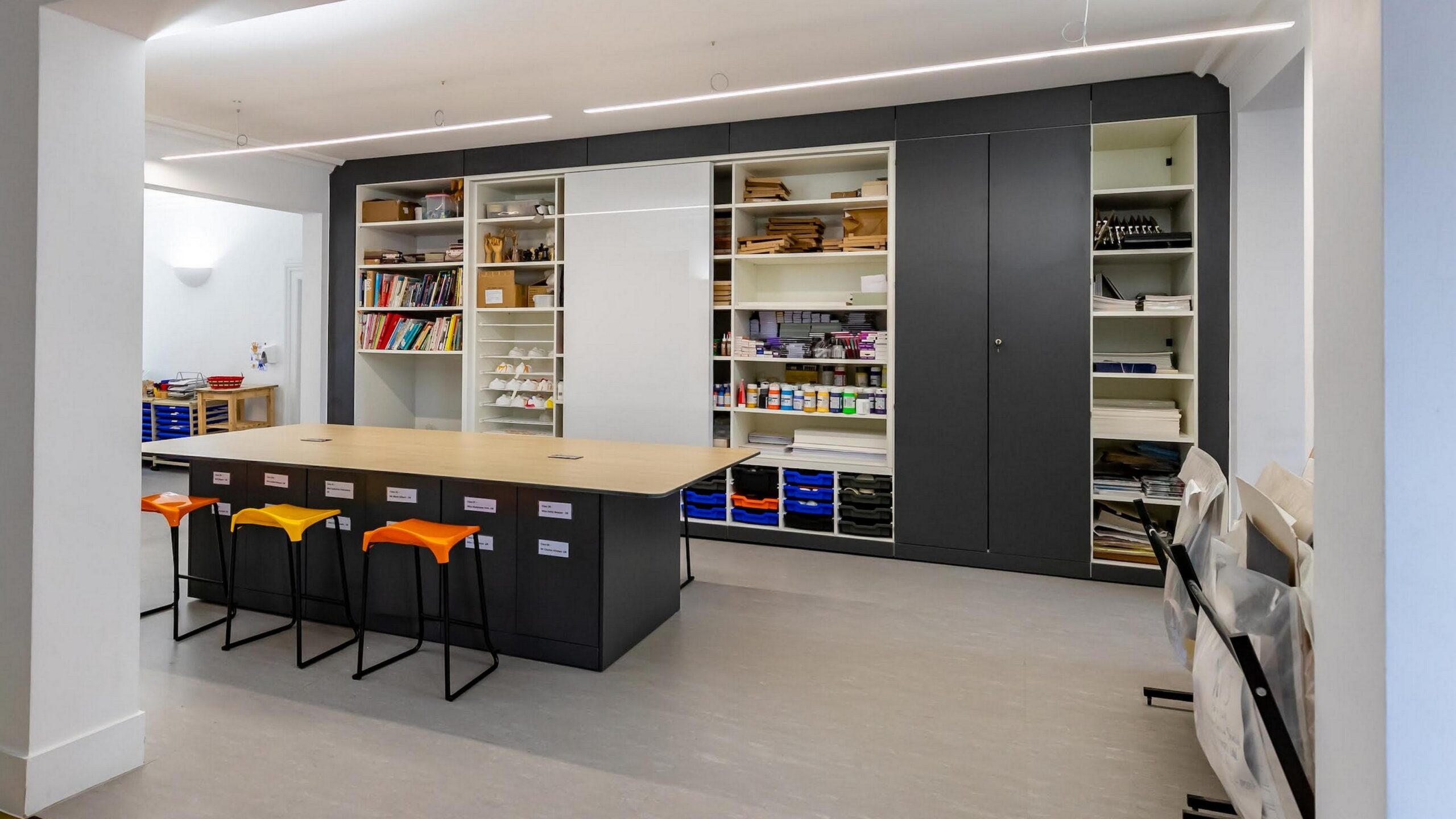 St Claudine's Catholic School for Girls
Complete Turnkey Food Tech Room Refurbishment with a highly specified design creating ROI for the College by providing exactly what their lettings clients wanted.
Client: SCHOOL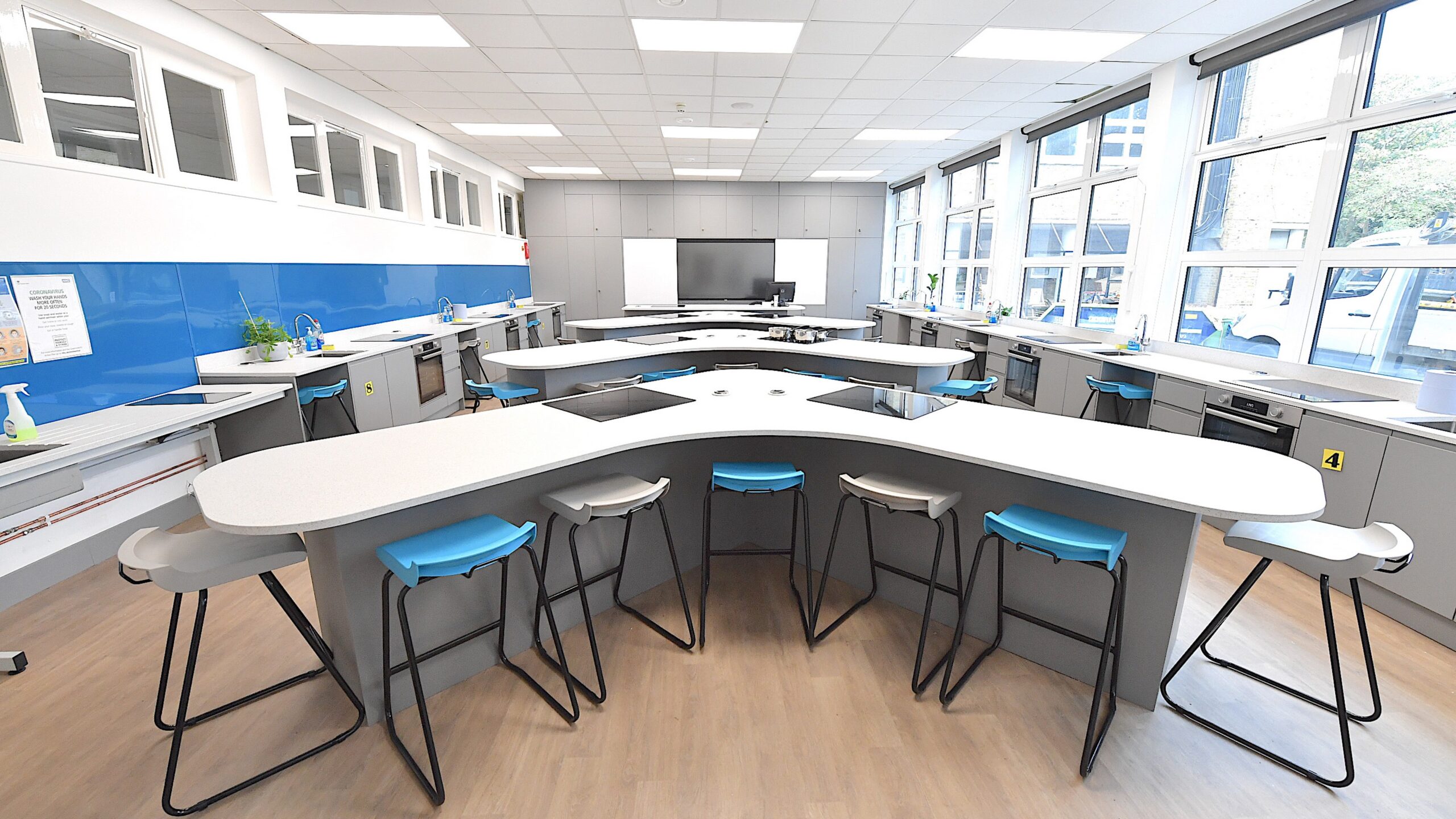 Cranmore School Science & Technology Block
Complete Turnkey FF&E and washrooms project for a new scoence & technology block scienceto the DfE Standard.
Project Value: £350K
Client: ARCHITECT | CONTRACTOR | SCHOOL
Simon Bale School Washrooms
Complete Turnkey Washroom Refurbishment to help them create two new Unisex washrooms in their Block 1 and Block 2 Sixth Form areas of the school.
Client: SCHOOL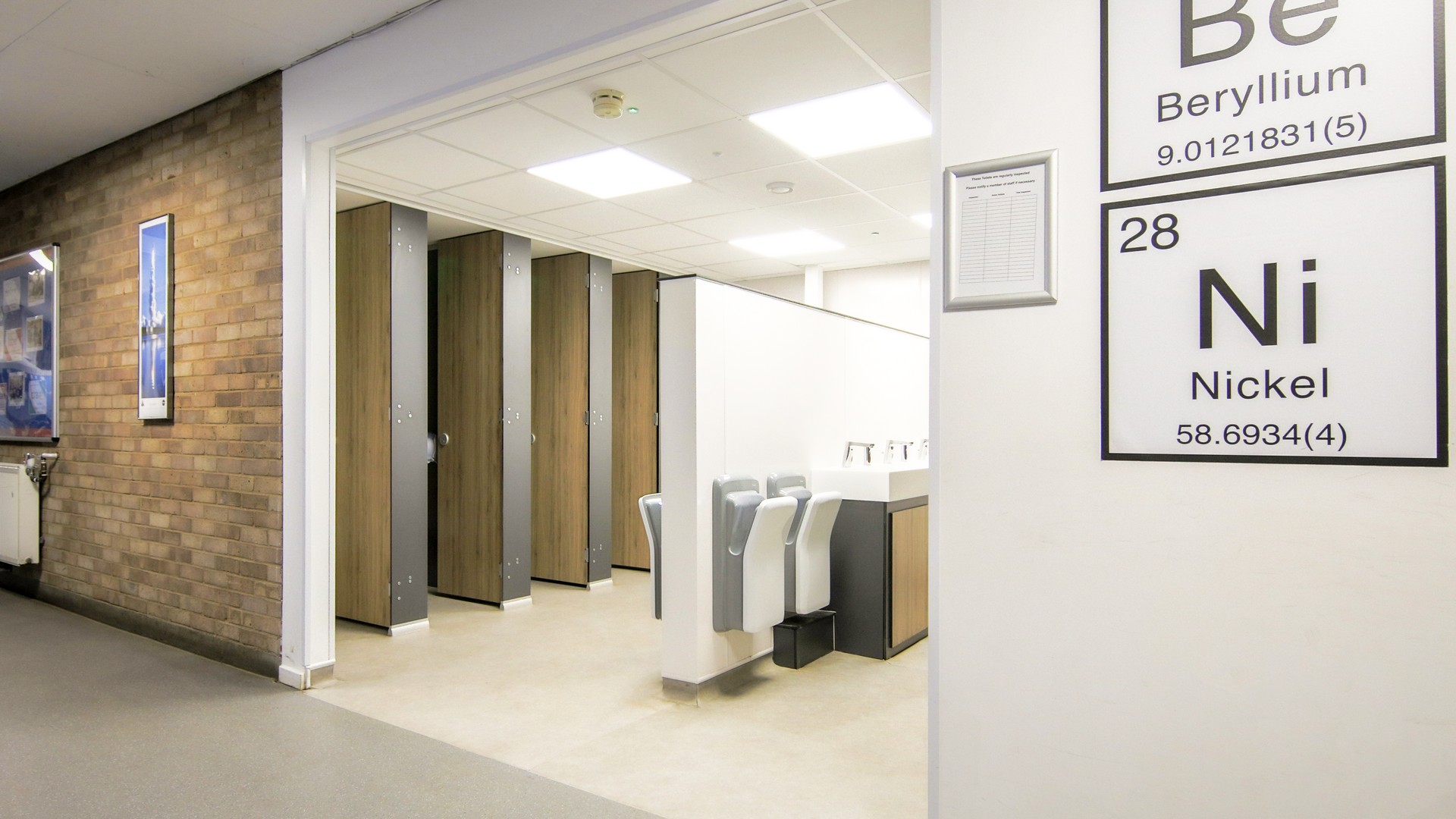 East Coast College - School Laboratory
Complete Turnkey Laboratory project to convert offices into a new Science Laboratory for degree-level students.
Client: College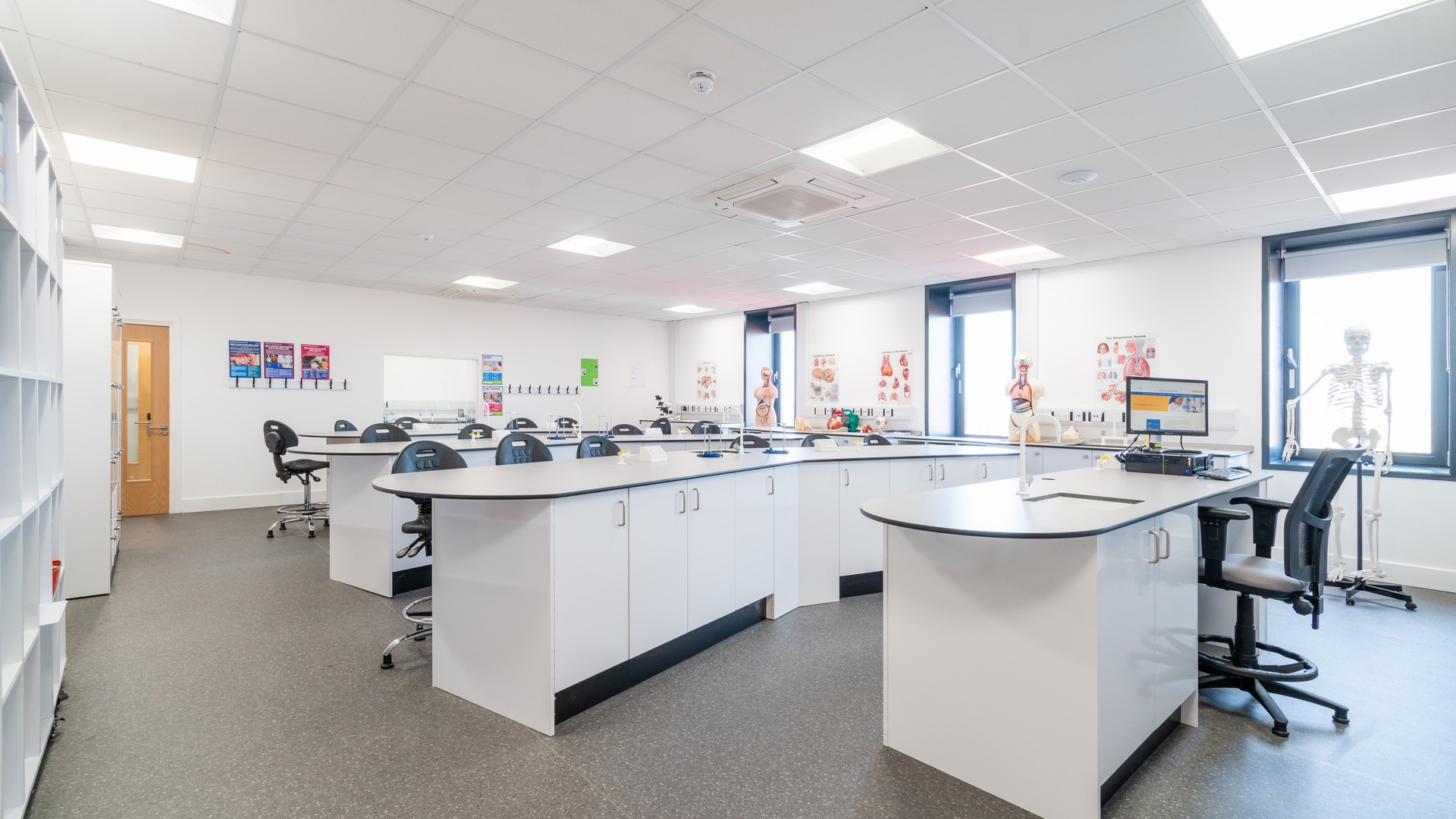 Mayfield School Library
Complete Turnkey School Library Refurbishment to create a modernised Library with an environment where students can learn, read and study in a space that is calm but also well organised.
Client: SCHOOL
Haberdashers' Hatcham College Science Block Refurbishment
Complete Turnkey Science Block Refurbishment of an existing block to a DfE Standard.
Client: SCHOOL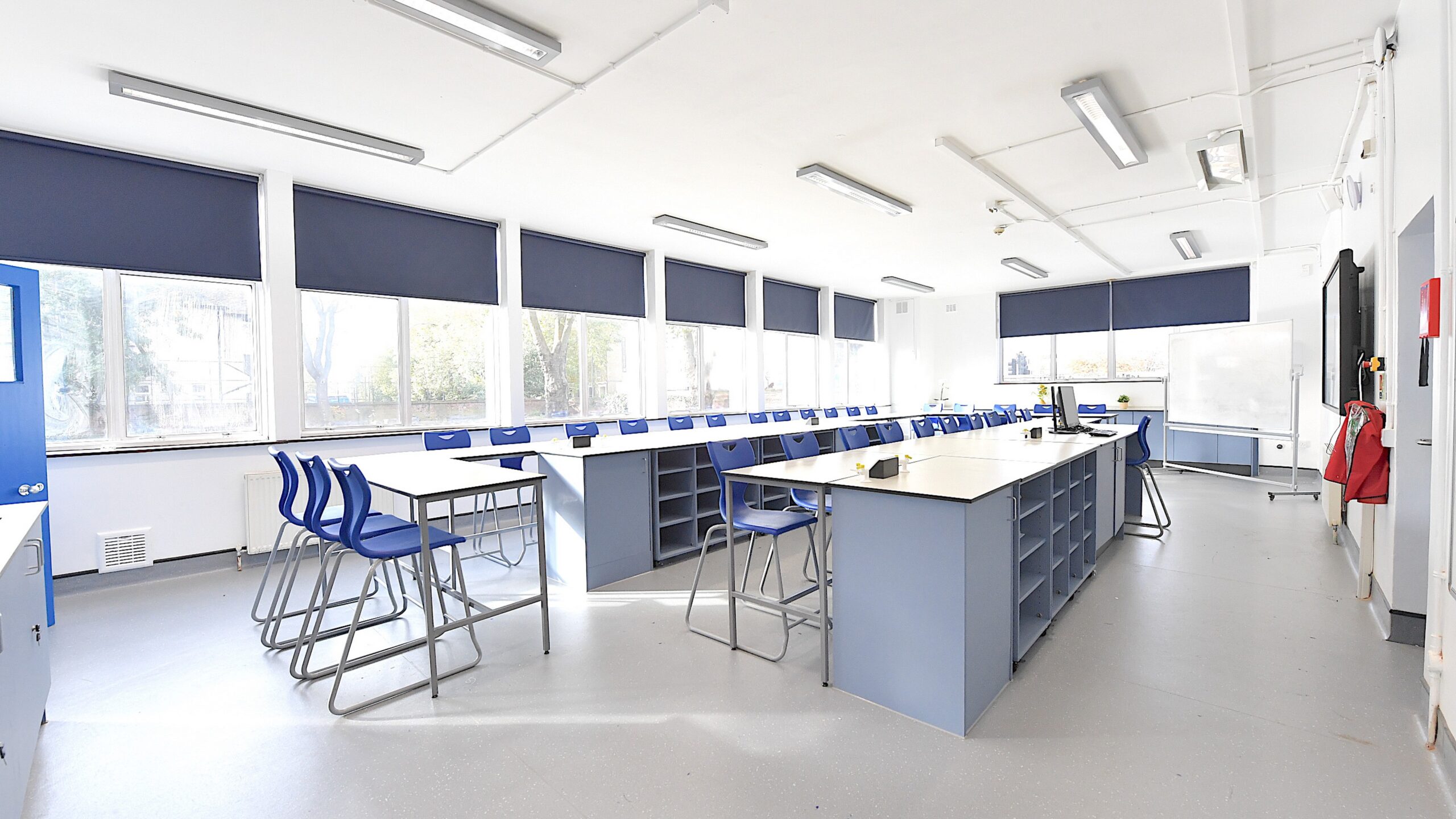 We have built up relationships with our clients and are able to give them advice happily. We pride ourselves on being a family ran business in our 3rd generation.
We are always looking to add more to our testimonials! If you've got a testimonial for us to add please get in touch!
From start to finish we have no complaints but credit is really due to the installers on each occasion.
The work is impeccable and cannot be faulted. Thank you.
The works were organised and completed with minimum fuss and stress. The whole project was managed well from the initial inquiry, planning, and re-designing and then to the delivery and installation. I will use this company again for future projects.
Went to Solihull yesterday…..wow….that's a stunning install….just want to say thank you and well done on the amazing job!
The client is over the moon!
I have no hesitation in recommending Brookhouse after the superb work they did on our Food tech Room and Reception over the summer.  They listened very carefully to our requirements, we're able to adapt plans pragmatically and quickly as we developed our specifications, and delivered excellent design proposals.    There was a very tight schedule, and from the beginning, they laid out some very creative designs that we could immediately see would transform the areas beyond our original expectations.  They have delivered a Food Tech room which is one of the best teaching rooms in the school, and something to be genuinely proud of, as well as a stunning reception area that works well operationally as well as being a beautiful space.
Thank you for all of your assistance with this project, the BrookhouseUK team were very helpful and have done a great job.
We work on projects Nationwide.
Please reach out to discuss your project.
Head Office
4 Charter Court, Stephenson Road
Colchester, Essex CO4 9YA
Manchester Office
Jactin house, 24 Hood st
Manchester M4 6WX
Birmingham Office
Brindley Place, Brunswick Sq
Birmingham, B1 2LP