We're the office
refurbishment company

The exact science of creating inspirational office design london to enhance positivity, productivity and focus. In the educational industry it offers the potential to stimulate staff and student alike, increase performance via sensory harmony. Creating powerful office design London and office fit out services in London, Essex and the surrounding counties! Your workspace feeds your headspace.
With over 45 years of experience, designing and inspiring school refurb in London and the surrounding counties, BrookhouseUK are constantly re-imagining the environments of thousands of people. Inspiring spaces to embody a harmonious environment, our joy is creating atmospheres conducive to positivity, energy and focus. Whether you're looking for space design, space planning or some place identity we've got it covered. Providing our network of clients with fantastic ICT Suites, Washroom Refurbishment and Office Refurbishment services. So whether you're looking for Educational Refurbishment in Essex, office design London or office fit out services, we have you covered!
As a third-generation family business with over forty years of customer service excellence, BrookhouseUK ensures we go the extra mile for our clients. From initial meetings through to conceptual briefings and delivery, we work with you at every stage to ensure total satisfaction. This is the BrookhouseUK way.
SUBMIT NOW FOR A FREE NO OBLIGATION PHONE CALL!
Recent Office Refurbishment and Education Projects
We work with many schools and organisations to provide the country with office refurbishment, school refurbishment, educational furniture and more!
Davis Construction
Davis Construction approached us for office refurbishment in Southend. We provided a BrookhouseUK project manager and began their project to create fantastic office interiors.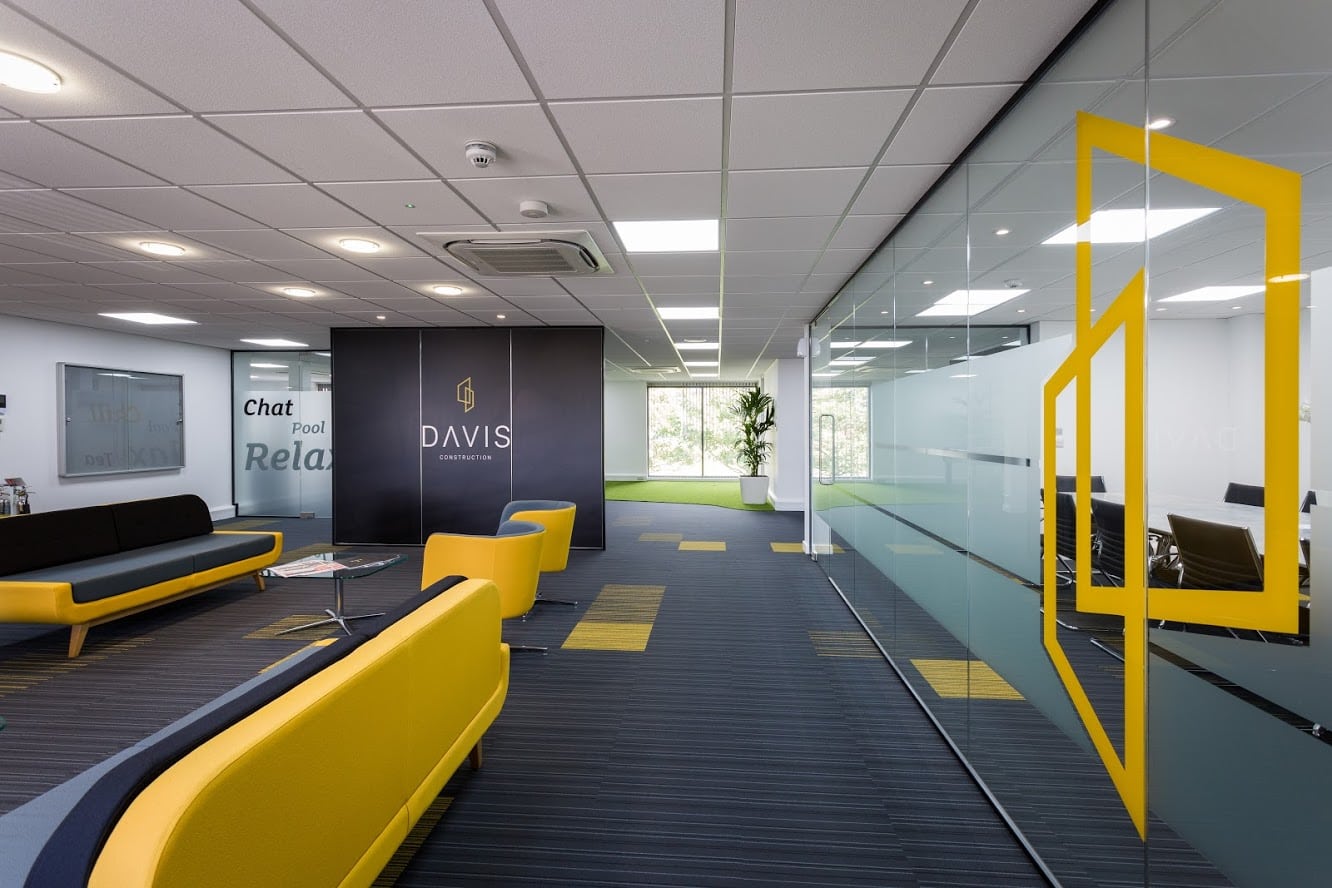 Axial Way, Colchester,
Essex CO4 5WY
Residential Refurbishment
Furniture Leasing - Coming Soon!
Axial Way, Colchester,
Essex CO4 5WY
Monday - Friday : 08:00 - 16:30