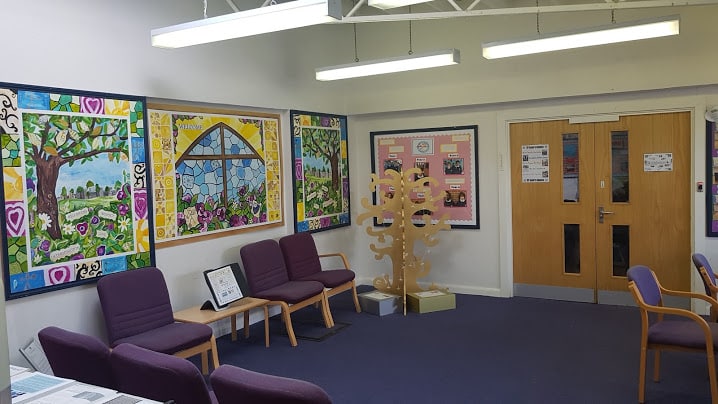 St Jude's – School Refurbishment
At Brookhouse UK, we're known for our expertise in transforming and designing stimulating
spaces for the educational sector. As a result of our growing success within the London area,
we were recently tasked with refurbishing elements of St Jude's Church of England Primary
School, based in Lambeth, South London.
While revamping spaces, we strive to weave components of each of our client's values into
every corner. We keep their principles at the forefront of our minds throughout the process,
from the initial surveying of the area to the final implementation of our design ideas. This
ensures that the resulting outcome is one brimming with personality, a space that is infused
with the very foundations that the organisation itself is built upon.
This is something we at Brookhouse UK believe should maintain the key focus of any
refurbishment project, as we understand how matching a physical space to an
organisation's ethos can be exponentially beneficial in a number of ways. It reminds
teachers of the values they are hired to demonstrate to pupils in their classes, motivating
them to incorporate these morals into lessons. It reinforces the parents' levels of
satisfaction in knowing they've selected the right school that will instil these life-long
lessons of virtue and morality within their children. Finally, it prompts the children to
remember that they represent the school and its ideals at all times, whether they're in or
outside of the classroom.
Our Solution
The school's staple colours are blue, yellowy-orange and red. As primary colours, they are
bright and visually stimulating. These colours therefore supported the energetic vision we
had for St Jude's refurbishment. Blue, yellow, orange and red also evoke the sensation of
being in a primary school setting, as these core colours are frequently used within such
organisations. Colour plays a particularly important role within settings where children are
expected to have fun, while also concentrating on the task at hand. There's certainly a knack
to finding the right balance with regards to colour in such a setting. Too much bright colour
can become overwhelmingly distracting, while too little would deduct from the positive and
upbeat attitude we wanted to infuse within the primary school.
We endeavoured to intertwine the school's colour palette throughout the spaces we were
given to 'play with', so to speak. We did this with great attention to the kind of atmosphere
we were focused on creating; one where children feel inspired to think imaginatively, yet
also prompts them to focus on their activities. Matching the interior of the school to the
colours seen on the children's uniforms also encourages the sensation of belonging within
the pupils, another value that St Jude's prides itself upon.
Looking for a little space identity?
We receive many messages daily and we will endeavour to answer each and every one of them. With that being said, we are the leaders in Spatial Design and often will take up to 48 hours to receive a response from us.

With over 40 years of experience, we've designed and inspired hundreds of spaces in London and the surrounding cities, changing the environments of thousands of people daily.
© 2019 Brookhouse UK, trading as Harrow Business Services. All rights reserved. Part of the Half Moon Group.