London's Washroom Refurbishment Specialists Since 1973.
Educational Washrooms are used almost every minute in larger schools and academies and sometimes there isn't anywhere near as much space as their should be and if you're not careful these can be rendered unusable quickly. At BrookhouseUK we create school washrooms that should last a lifetime. Toilet Refurbishment is something we've always provided here and we've always worked to create the most spacious and effective washrooms around. If you're after Washroom Refurb then contact us and one of our dedicated BrookhouseUK project managers will contact you to discuss your needs, and wants!
We use only the best quality products and our installation team are certified and have a wealth of experience in fitting and plumbing. We have a fleet of experienced workers on hand to manage your fitting, plumbing, electrical work and build your washroom refurbishment from the ground up!
School Washrooms need to be built to last, and with a BrookhouseUK washroom refurbishment project, you can rest easy knowing that our product works. Working alongside our project managers you will be able to pick finishes, change basins, manage cubicles, colours, features, accessories and more!
We are a premium toilet refurbishment company and do our best to ensure the highest quality at all times. You can rest assured when dealing with BrookhouseUK that your washroom refurbishment service will be undertaken with the highest standards.
SUBMIT NOW FOR A FREE NO OBLIGATION PHONE CALL!
Our Recent School Toilet Refurbishment Projects
We work with many schools and organisations to provide London and the surrounding counties with school refurbishment, wasroom refurbishment and more. We are the go-to company for creating inspiring spaces that wow your pupils, and staff !
Ashcombe School - Radmore Block Washroom Refubishment
Ashcombe School required their existing washrooms to be converted to one Unisex washroom.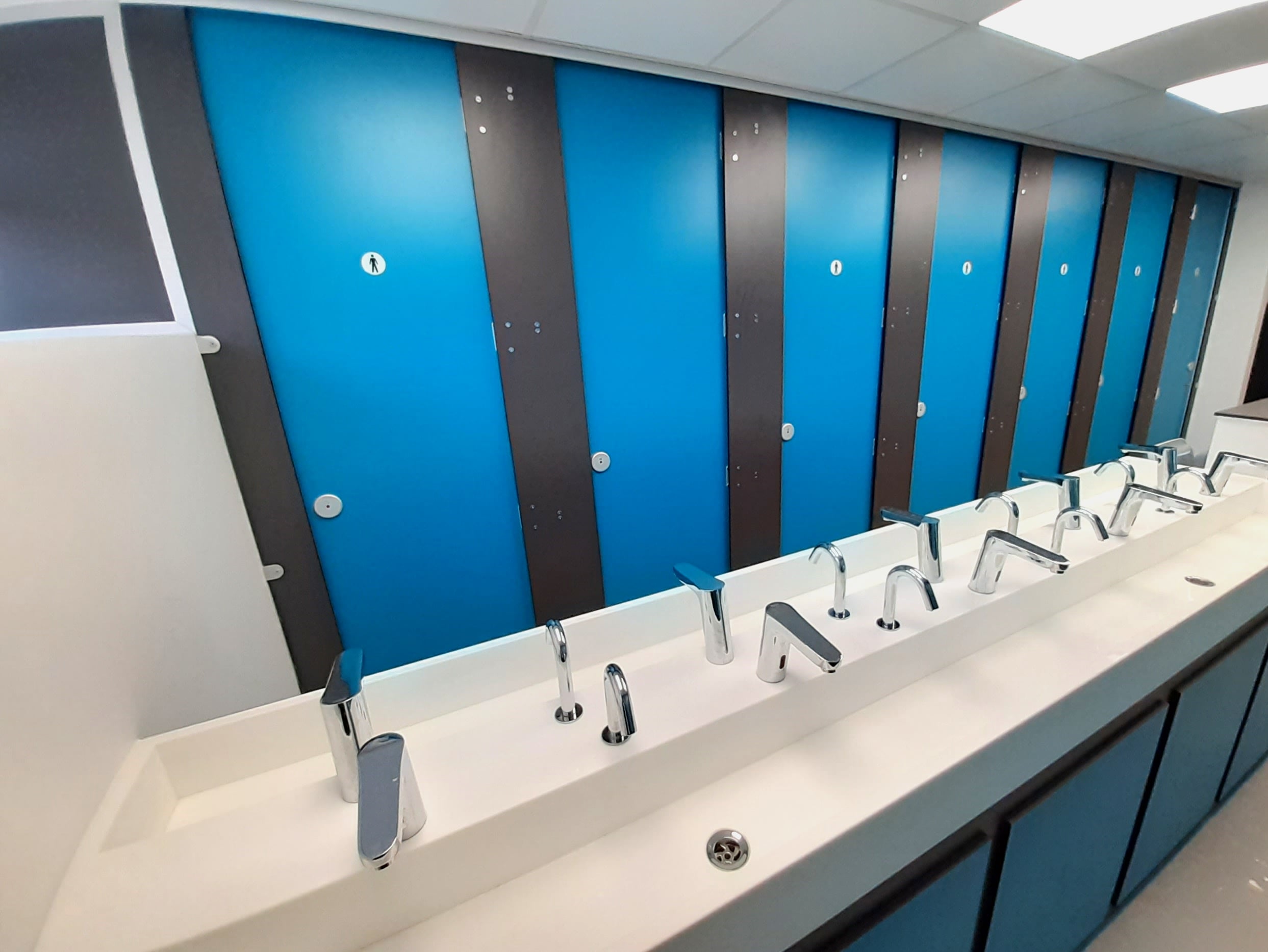 Waddeson C Of E School - Washroom Refurbishment
Waddesdon C of E School had issues with poor behavior in their toilets. There was a shortage of Girls toilets and over queuing outside. The Boys toilet had more than enough capacity.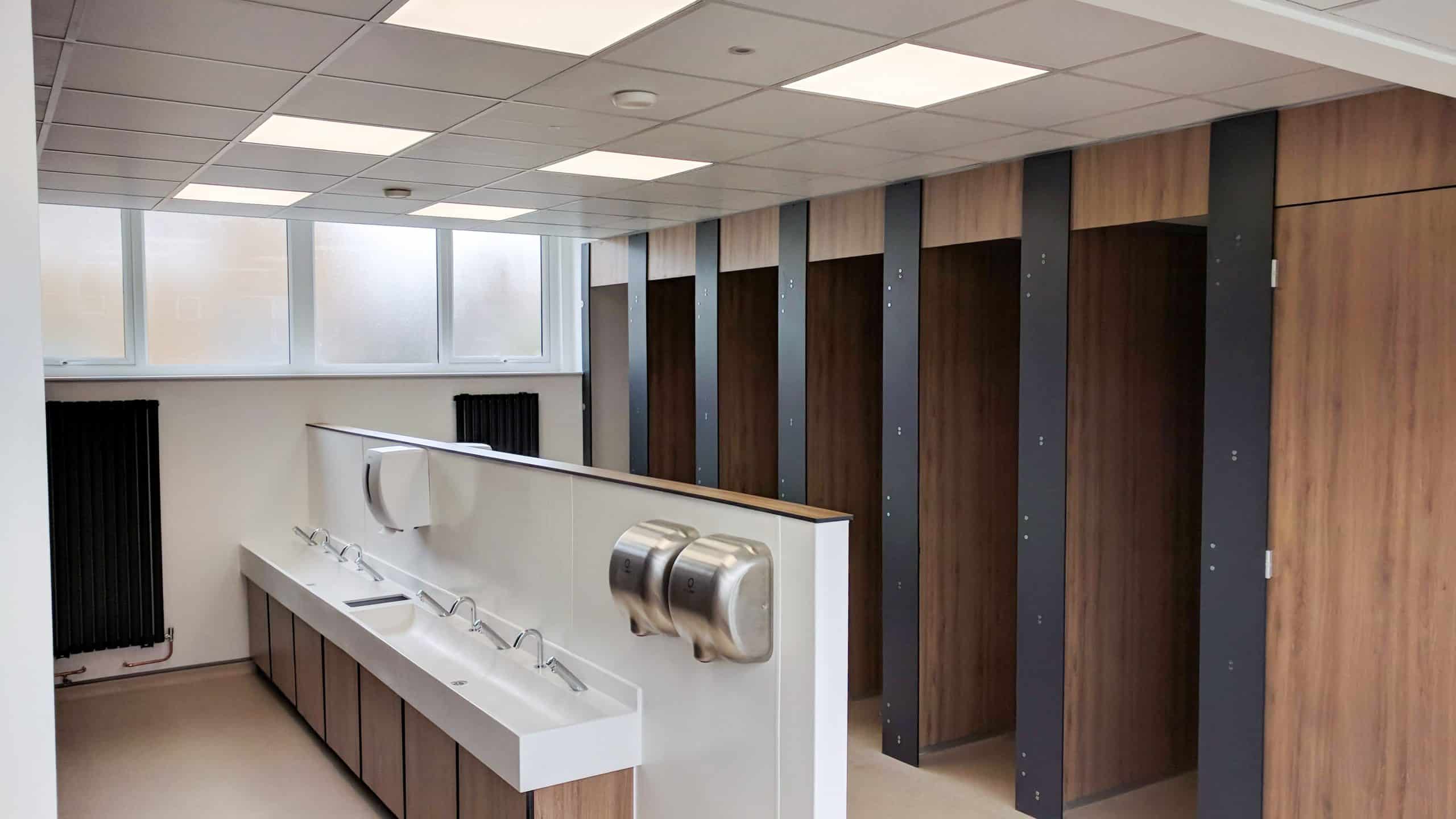 St Marylebone C of E School - Washrooms Refurbishment
St Marylebone C of E School required a refurbishment of their washrooms.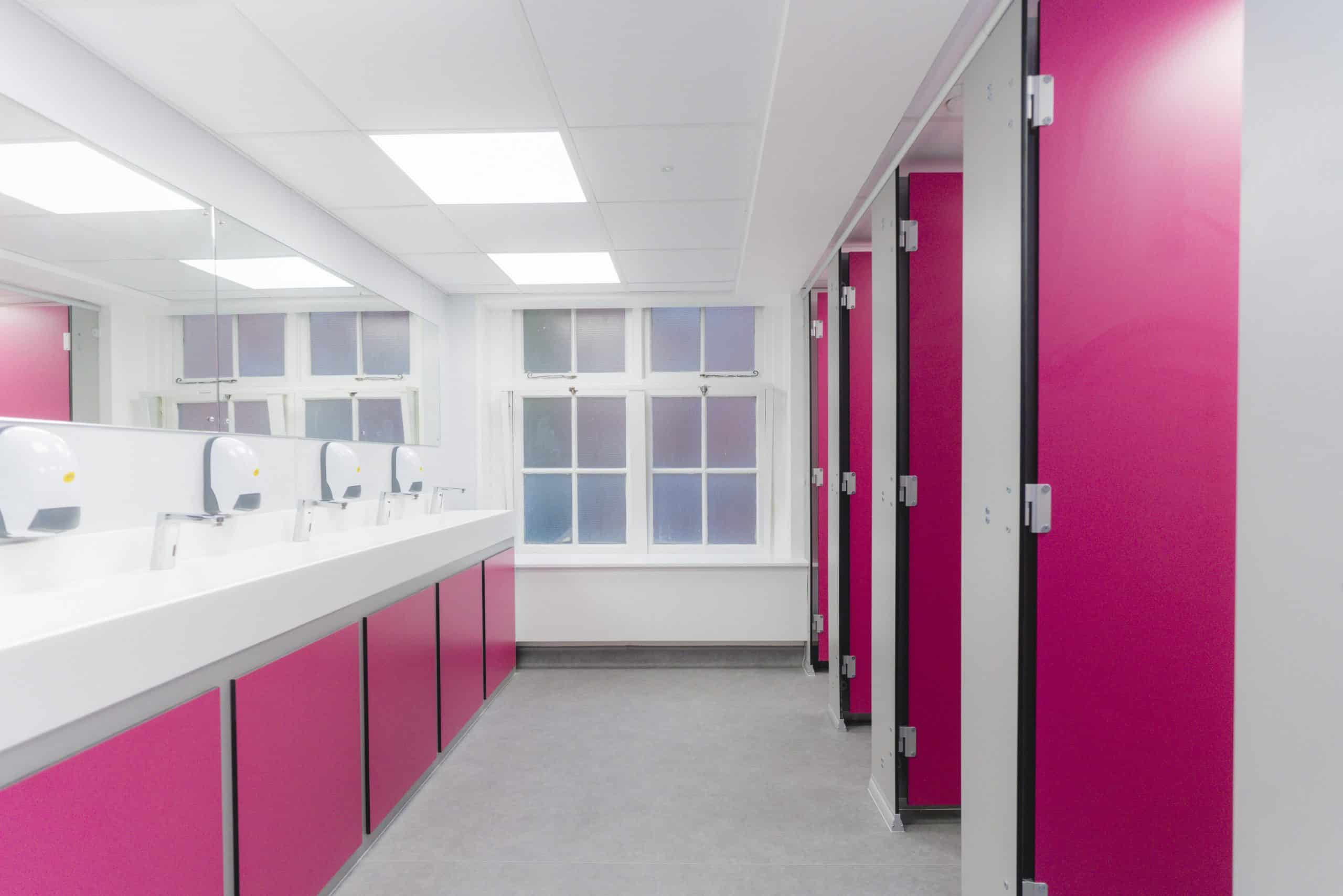 Parmiter's School Washroom
Parmiter's School needed five of their washroom blocks refurbished and work was initially planned to take place during term time for two of the quieter rooms and Summer for the other ones.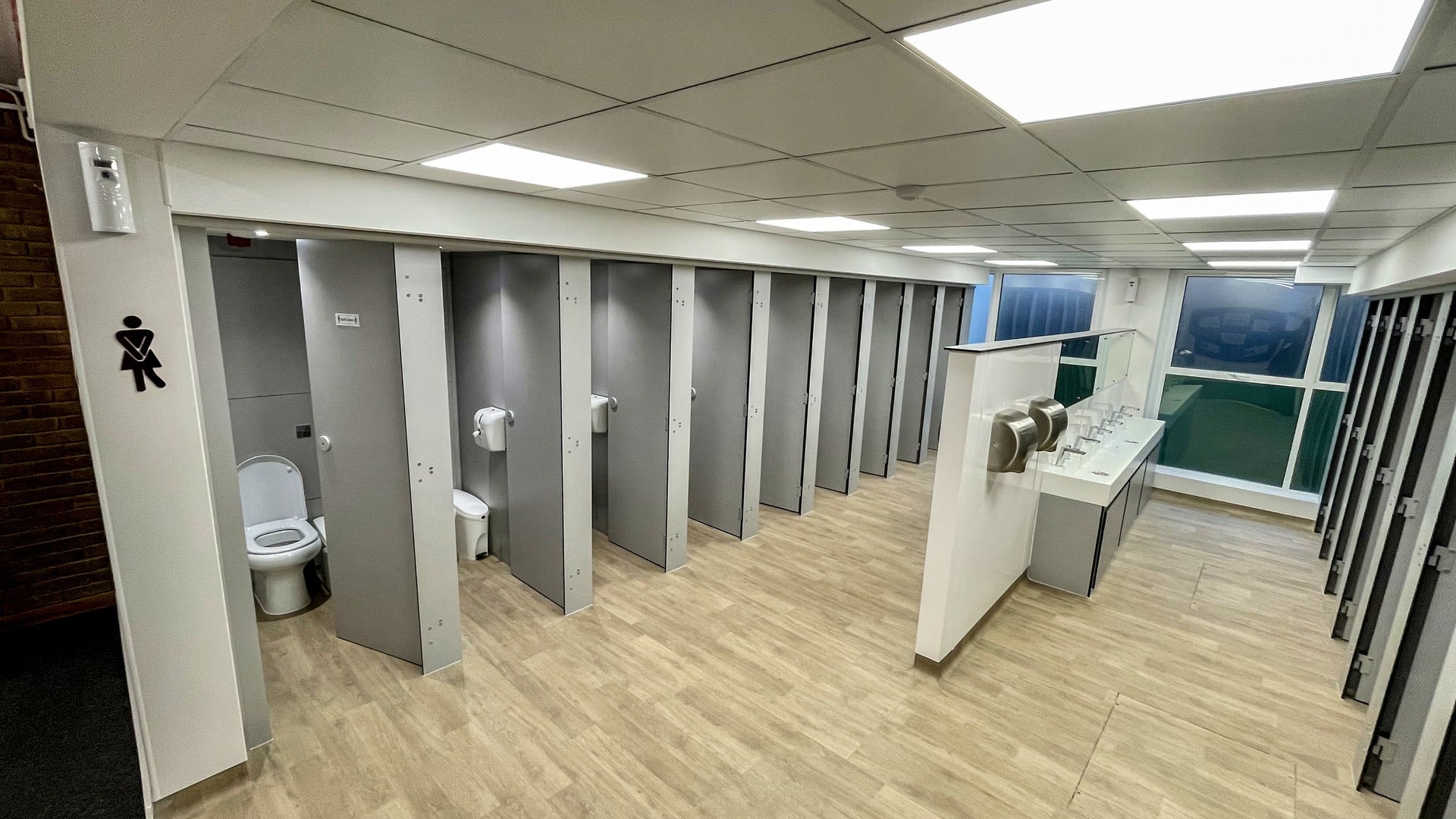 Some of our SCHOOL  refurbishment projects
Do you need some Washroom Refurbishment Services for your school?
Head Office
Unit 8, Easter Park, Axial Way, Colchester,
Essex CO4 5WY
Manchester Office
Jactin house, 24 Hood st
Manchester M4 6WX
Birmingham Office
Brindley Place, Brunswick Sq
Birmingham, B1 2LP
Axial Way, Colchester,
Essex CO4 5WY