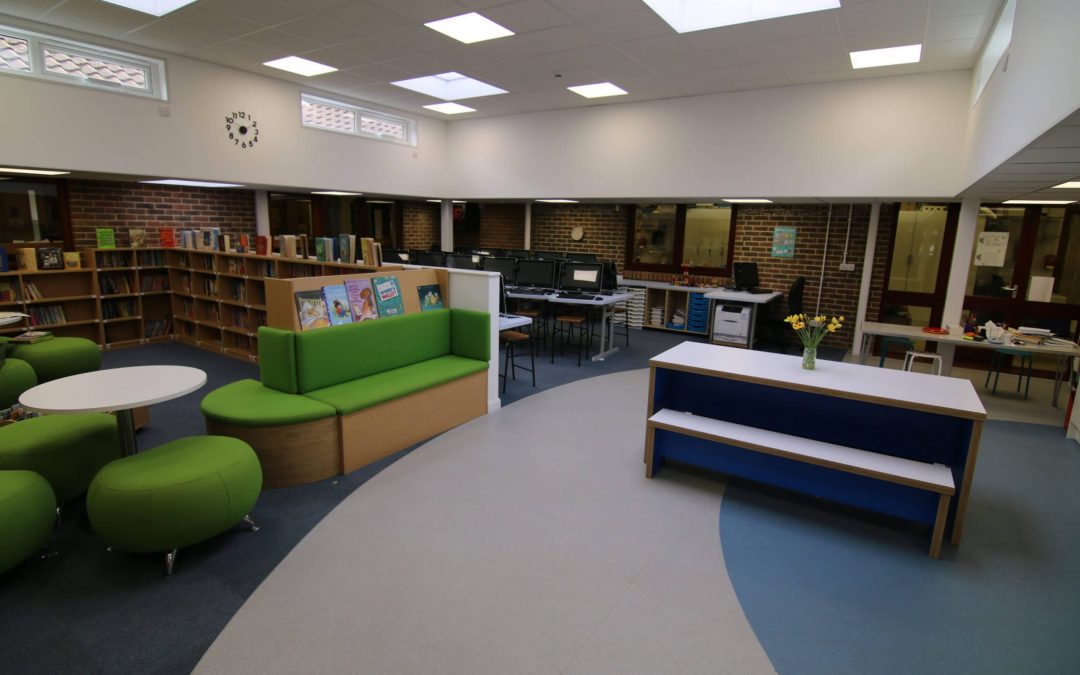 Riveting School Library Refurbishment is step one to creating an environment that can create memories. Visualise you're hacking your way through a sinister jungle, or running for your life through an antique temple.
Long gone are the times of tedious libraries and uninspiring stories. School library refurbishment is something we understand and admire, we can create you a library that delights, stimulates and uplifts your pupils.
When you commence work with BrookhouseUK, you get the continued care that you wouldn't get from any other school library refurbishment provider. Everyone knows that comfort is essential in a library, that's why our chairs are all ergonomic, and our seating is tranquil!
Divulging into a relaxing and artistic atmosphere should make reading more captivating and engaging. Find yourself lost in a good book in a riveting school library refurbishment project by BrookhouseUK. Why not have different parts of your library spliced into multiple areas, separated by the author? We have plenty of examples on our inspirations page!
Having a wide range of education furniture available to kit your library out with a fantastic school library refurbishment service.
We create contemporary and vibrant designs that are efficient and appealing with unique and intelligent storage solutions to make use of your available space.
Working with several IT companies to be able to add a small IT suite into your school library refurbishment, make the library the 'go-to' area in your school! Being a trusted library furniture specialist, we can provide any and all furniture and stations to your library.
A sound library should be an area that is trusting, inviting and stimulating, we create innovative library interiors that can reflect your ethos. Our library design and development is tailored to your needs, with flexible layouts and the promise of maximising your available space!
Check out our case studies page to find more information about school library refurbishment and how it can help your pupils!