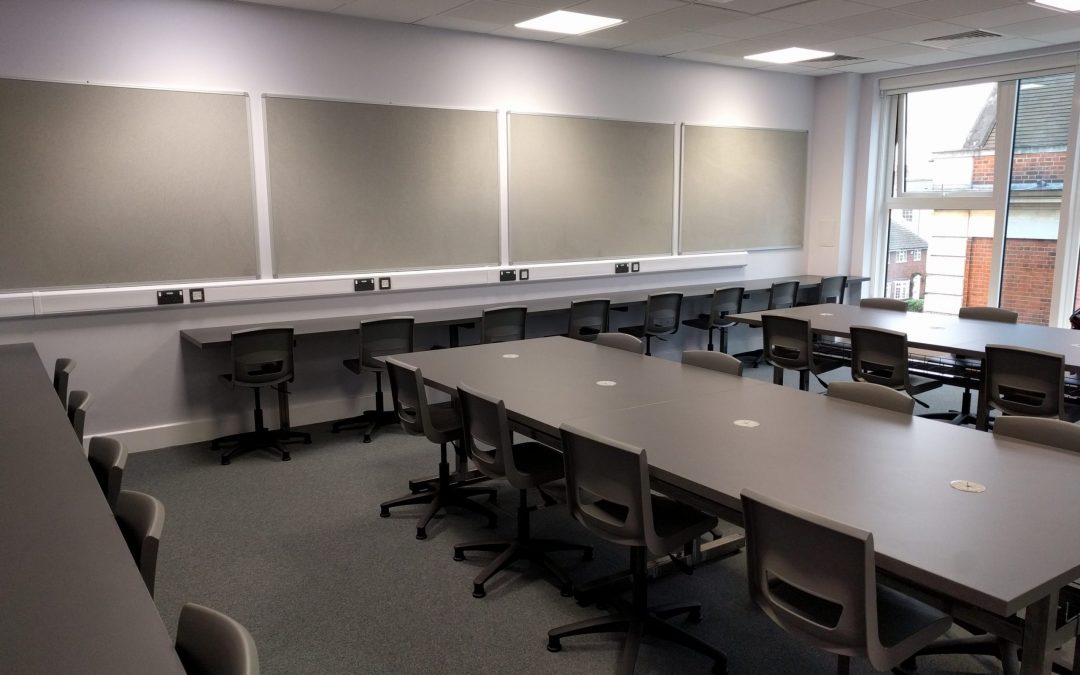 Are you currently looking for fashionable ICT suite refurbishment? We are partners with various computer organisations so that we can fulfil the technology as well as create stylish ICT suites for you.
Our dedicated Brookhouse project managers are on-hand to advise and develop your project from the ground up. There are many aspects of ICT suite refurbishment, such as equipment, wiring, design, and storage!
Pair your new stylish ICT suites with a fantastic Interactive UHD Board from Triumph Board to captivate and engage your students.
Our dedicated installation team can fit any of our affordable and reliable education furniture for your brand new stylish ICT suites.
Wiring can be an utter pain in ICT suites. We pride ourselves on our unique cable management capabilities and continuously look to be more creative every time. We work with IT companies to provide quality network bridges, switches and extenders to make interconnectivity within your stylish ICT suites easier!
We have created new stylish ICT suites in schools all over the country and pride ourselves on our ability to deliver unique designs in every suite we refurbish.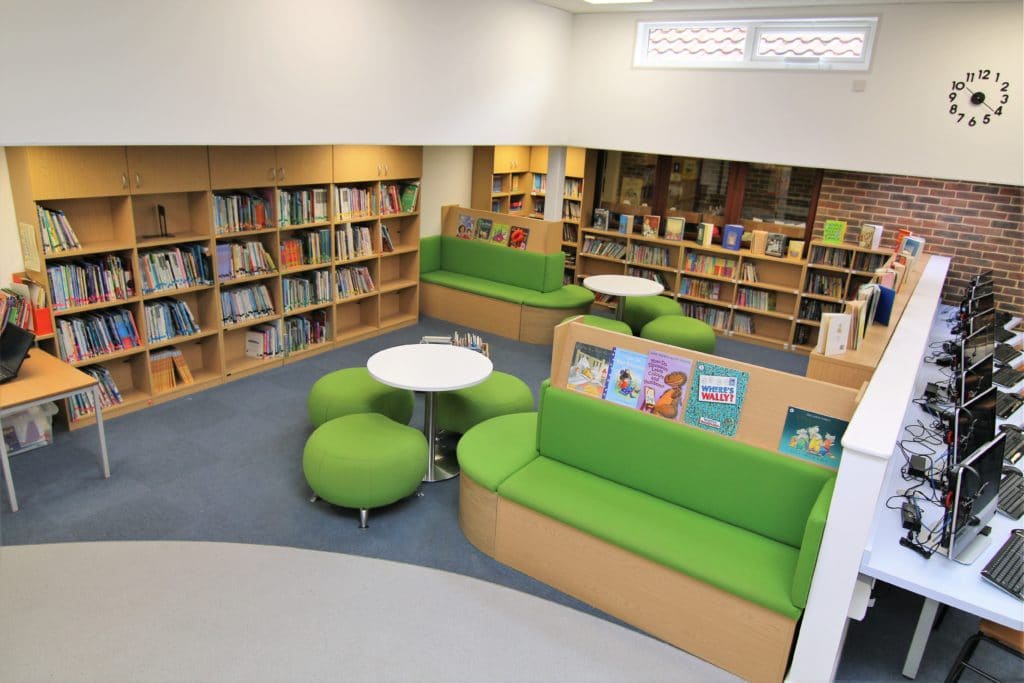 BrookhouseUK believes that it's best to provide the very best service available; this means working with you to create your vision. We operate on a step, design, step design process to make sure that your opinions are valued on every level.
If you'd like to see our previous work, please go to our case studies page, or view our inspirations page to help you get an idea of what we can do.
With a vibrant and ever-flowing history of refurbishment projects and actively work very closely with the schools. It's important that your new stylish ICT suites are designed with efficiency in mind. We work closely with headteachers, and faculty staff to learn their needs and requirements with every project!