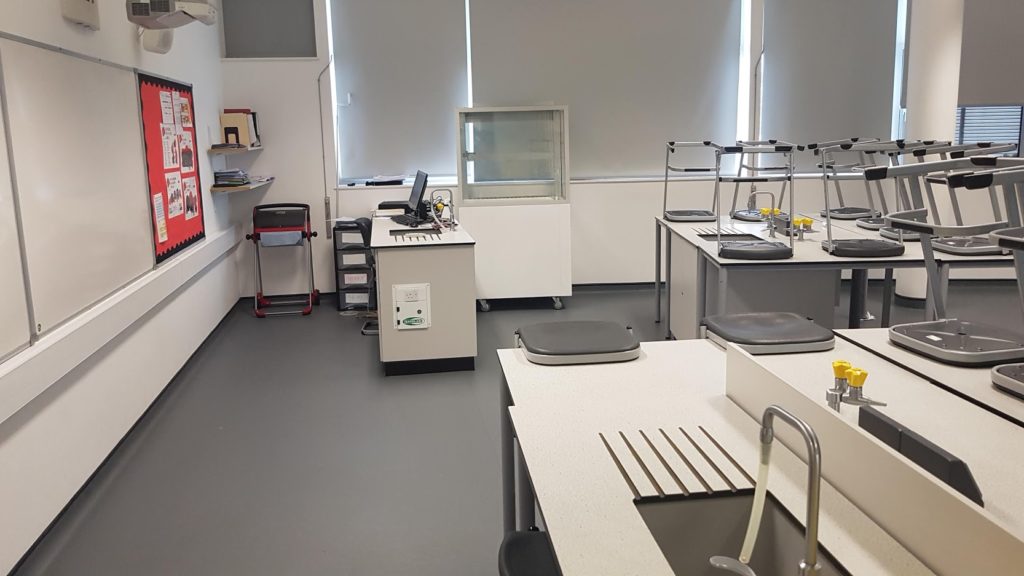 Working with schools and education centres all over the nation, we have chosen to highlight school lab refurbishments this month. We can present you with a complete turn-key solution for all your school lab refurbishment requirements.
Are you interested in improving your school laboratory with BrookhouseUK? We can produce a compelling and inspirational learning space for your students to take up science and experience the curiosities of physics, biology and chemistry with an imaginative school laboratory refurbishment.
Develop the future Isaac Newton, Albert Einstein and Steven Hawkings with a bespoke school lab refurbishment project. Getting students involved and interested in science can be hard; however, engaging and captivating their attention within a comfortable school laboratory can make the task easier!
Working alongside one of our dedicated project managers, you can see your school science laboratory brought to life. Let your students experience the phenomena of science in a school laboratory that suits their needs.
We have planned and produced many school laboratory rooms in schools all over the United Kingdom. Whether you're after complete school laboratory refurbishment or just need a few tips and tricks, we can help!
We can fit new desks, interactive whiteboards, comfortable chairs, bunsen burners and more! We have a dedicated project manager, ready to speak to you about your upcoming project.
Case Studies for School Lab Refurbishment
We have designed and created many laboratories over the past few years and have built up a wealth of inspirational designs ready for you to check out on our case study page, and our inspirations page!
We have a few case studies on our website that highlight our ability within school laboratory refurbishment. Take a look at our case studies page to find out more information regarding our previous work.
If you're interested in expanding your current school laboratory, give us a telephone call on 845 383 0050 or get hold of us on the contact page and one of our dedicated project managers will be in touch!